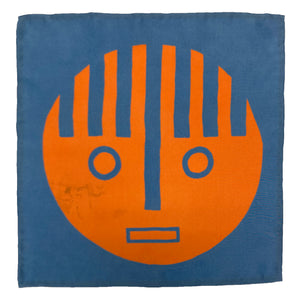 A characterful hand dyed and screen printed silk flag with hand rolled edges.
**This piece is a slight seconds due to the dye mark on the left cheek**

This piece was created as part of a collection of flags for the wall using faces and geometric patterning. Each piece is meant to have it's own character, building a family of friends when displayed with others.

Approx. size 30x30cm.

Hand wash cold.

Please ensure you select the correct shipping at checkout.