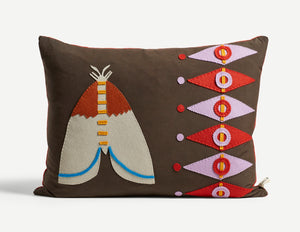 Wool appliqué Moth motif on a hand dyed Fuji silk base. A luxury, statement piece for the home, originally developed exclusively for the New Craftsmen as a limited edition.
The back is a plain orange French linen with zip fastening across the bottom.

60x45cm with duck feather pad included.

Dry clean only.

Please ensure you select the correct shipping at checkout.